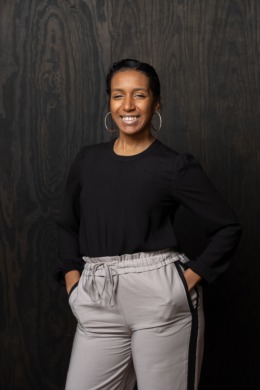 Born and raised in KCMO you can bet that Brandy knows the ins and out of the KC layout best! She's been volunteeing at our monthly Jones and Homes team food drives every first Saturday, which has given her even more insight and compassion for those living in the Metro Area. In seeing some of the landscape of the historical older victorian style homes paired with her love of modern architecture such as KCMO and the Plaza she quickly was impassioned to do home staging as well as photography for homes. Putting her own unique custom style into her designs, Brandy can help decorate and even facilitate for new construction homes and builders a-like!
Brandy is an outdoorsy person and loves to hike, bike ride, and go to parks helping her gain more perspective on the world outside of city limits! She has four wonderful kids who she's continuely teaching real estate so that they know what they best career is! :)
In her "past life" before real estate she's accomplished 20+ years in customer service managment and banking. After years of hard work and generating the best quality products and programs for clients she became a manager/supervisor. Brandy is organized, precise, and knowledgable about the human dynamic and in this she becomes a huge proponenet of success in helping every client get into their dream home!