Tim Jones- Jones& Homes Team Lead--Realtor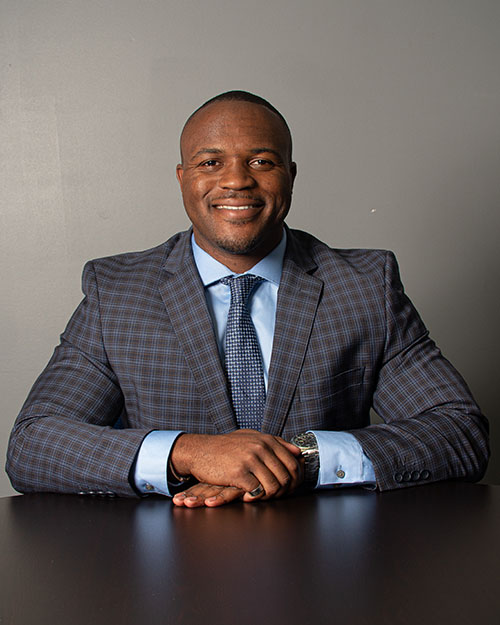 Tim has been an active member and advocate of the Kansas City Metro area for the past 20 years! Starting in high school he began laying sheetrock, painting, and maintaining his uncles rental properties; ultimately giving him further knowledge of evaluating properties and helping his clients make more informed decisions.
Tim was raised in Shawnee, and graduated from Shawnee Mission Northwest. Receiving an associates degree in business from Coffeyville Community College he then attended KU (Rockchalk!). Tim currently lives in the Kansas City area, in his spare time enjoys: time with his family, watching the chiefs, mentoring students, working at his church, and working out.
Tim has been awarded top Olathe Re/max Agent in 2021 with helping more than 35 families buy or sell a home. He constantly seeks out education and opportunities to use the latest real estate technology to enhance the quality of his service. The vast majority of Tim's business is now referral- based; nothing is more honorable than being referred to family and friends.
It should be noted that Tim doesn't yet have a family of his own-- in which he attributes that to much of his success. Providing quality service and a commitment to a flexible schedule allows him to better assist each and every client.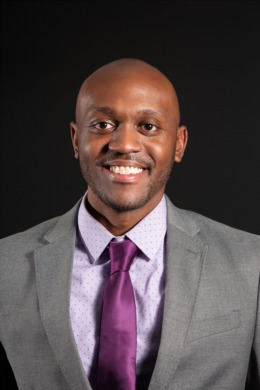 Hassan Stewart-Realtor
Hassan is a devought father, mentor, and educator of financial literacy. Coming from a financial planning background he has been a staple in the Kansas City, Missouri community showing people how to build their generational wealth one step at a time.
Being a native of Kansas City, MO then quickly being hauled off to Jersey City, New Jersey where he was raised for 14 years with his family he began understanding the different diaspra and diversity of different families in the neighborhood. He understood the melting pot of cultures and inticricacys of the buildings in which they lived in. This ulitimately striking an infatutation for real estate in which would lead him to a lifelong commitment of servitude and devotion to help others as well.
From playing basketball at Hamilton College in Lincoln, Nebraska and then being drafted into the competative arena of Semi-Pro basketball in Portland, Oregon Hassan knows what it feels like to be under heavy pressure. The hardships of shifting his mind onto that new stage amongst seemingly more disciplined regimens and competitors have sharpened Hassan's wherewithal for punctuality, purpose, and tedious attention to detail, this in which he harnessess now for his clients. With hundreds of families helped already-- Hassan is ready to negotiate under fire during any real estate market.
Deborah Moore -Realtor
From branch managing a nationally known rental car company with more than 40 fleets at her finger tips- Debroah is a natural born leader!
She's found much success in commercial and residential real estate sales; at times even utilizing creative financing to keep the deal a postive win- win situation for her clients.
Her roll in being collaborative and solution based often stems from her love of family and passion toward her two year old son Landon. During that family time despite her being the youngest to 4 kids---Deborah is who they call when family gatherings and friend events need to be finely tuned and orchestrated.
On the weekends when she's not showing homes you can typically find Deborah enjoynig new restaurants and explring KC! Born in Topeka she likes to explore the differences and similarties of the two closely related cities. Whether it comes to exploring the vast restaurants of KC or being with family , Deborah loves to impart lifelong relationships in her life, teaching gerational wealth to each and every person and client she meets!
Brandy Moss -Realtor
Born and raised in KCMO you can bet that Brandy knows the ins and out of the KC layout best! She's been volunteeing at our monthly Jones and Homes team food drives every first Saturday, which has given her even more insight and compassion for those living in the Metro Area. In seeing some of the landscape of the historical older victorian style homes paired with her love of modern architecture such as KCMO and the Plaza she quickly was impassioned to do home staging as well as photography for homes. Putting her own unique custom style into her designs, Brandy can help decorate and even facilitate for new construction homes and builders a-like!
Brandy is an outdoorsy person and loves to hike, bike ride, and go to parks helping her gain more perspective on the world outside of city limits! She has four wonderful kids who she's continuely teaching real estate so that they know what they best career is! :)
In her "past life" before real estate she's accomplished 20+ years in customer service managment and banking. After years of hard work and generating the best quality products and programs for clients she became a manager/supervisor. Brandy is organized, precise, and knowledgable about the human dynamic and in this she becomes a huge proponenet of success in helping every client get into their dream home!